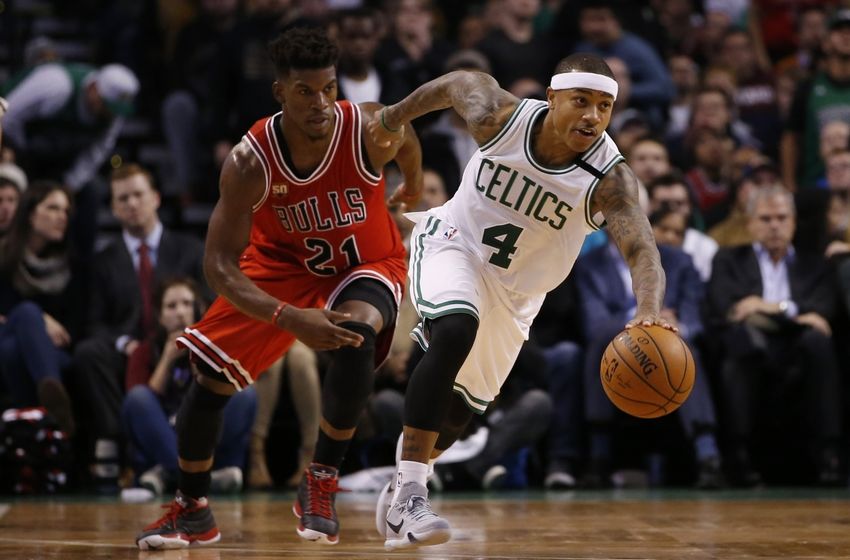 Boston Celtics Clinch Top Spot In Eastern Conference And Will Face Bulls
With a win over the Milwaukee Bucks on Wednesday, the Boston Celtics clinched the #1 seed in the Eastern Conference.
Locking up the one seed means Boston has the pleasure of taking on the no.8 seed, and this year that team is the Chicago Bulls. Game 1 of the series will take place on Sunday, April 16 at 6:30pm on CSN.
The Bulls are a team that does have experienced veterans in Dwyane Wade and former Celtics guard Rajon Rondo, they also have some top level talent in Jimmy Butler who will be arguably the best player in the series.
Despite this, Boston should persevere and get past the 1st round of the playoffs for the first time in the post-modern big 3 era.
This is the third playoff appearance under head coach Brad Stevens and the third go around for all-star guard Isaiah Thomas who has everything to prove considering he fancies himself as an elite player, and eventually an elite player has to win a playoff series.
There are no excuses this time around, barring any major health issues Boston needs to get by Chicago. Last season against the Hawks the C's lost Avery Bradley to injury and had a battered Jae Crowder. While Bradley still has lingering health concerns the additions of players like Al Horford and Jaylen Brown have improved Boston and the expectations that come with a one seed lay on their shoulders.
Cleveland may still be favored out of the East like the Warriors are favored out of the west, but Boston's expectations are just as lofty. Come Sunday let us have no more wait until next years Net's pick talk, instead, let us have faith in this years squad.