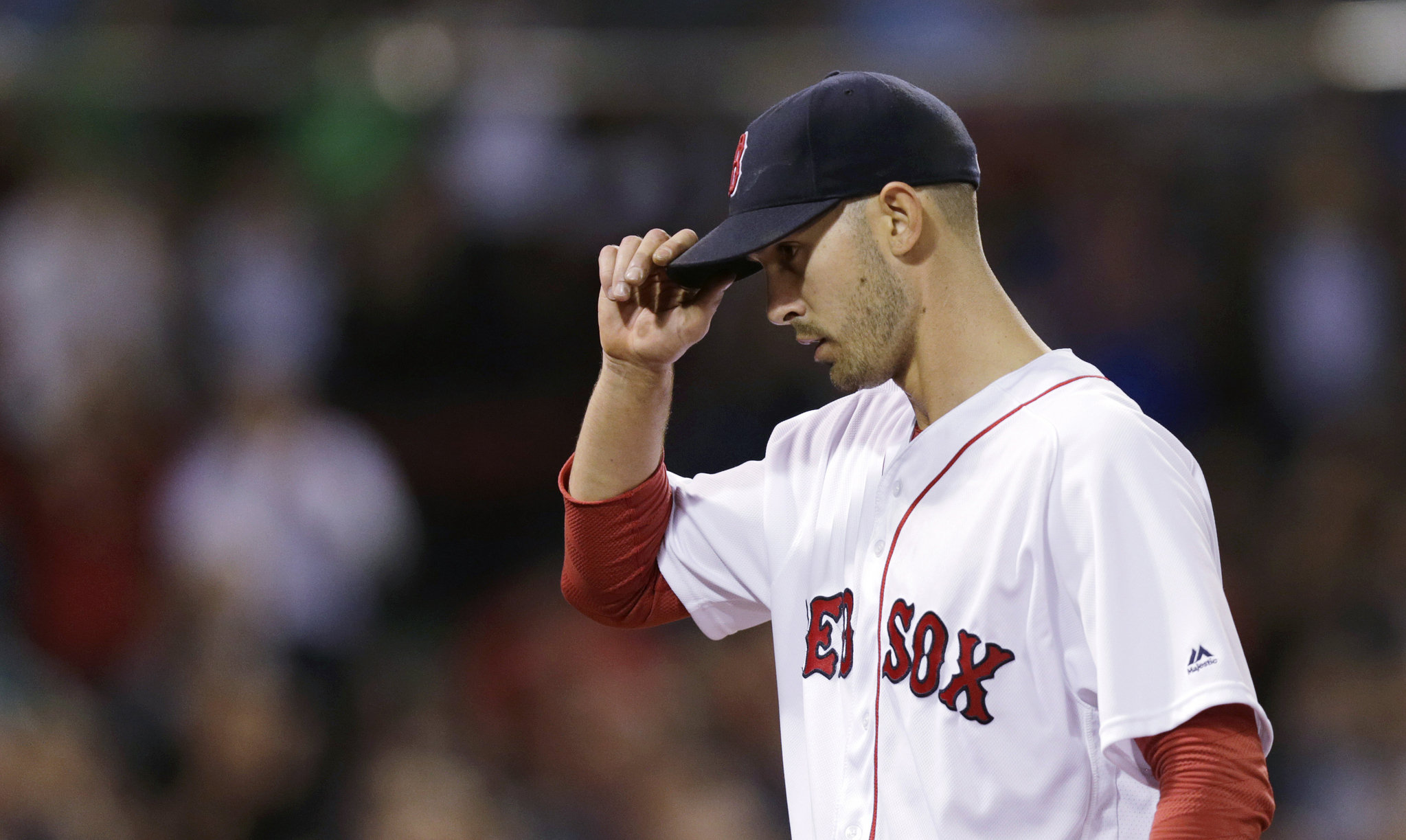 Boston Red Sox Opening Day Edition Of Connelly's Top Ten
1.Red Sox preview:
* How long before John Farrell pinch runs Chris Sale?
* How long before Panda sneaks into the bathroom during a game to connect with a stripper on his phone (or to get a bear claw)?
* I predict Robby Ross gets hurt this year tripping on a rake or over the bullpen trying to catch a home run ball with his hat in the bullpen
* Chris Sale joins the ranks of Tiant, Pedro, Clemens and Sonny Siebert as the most electric pitchers in Red Sox history – must watch TV (especially with Eck calling those games)
* I'm staying on the Ortiz comes back – deadline – July 4th 2018
* Opening Day attendance in 1967 – 8,324
* I would lock up Mookie Betts and Andrew Benintendi right now
* Who is in charge of pitcher development for the Sox that Brian Johnson and Henry Owens went backwards?
* Why do people hate Boston sports – how about Fenway putting the signage on their façade – "America's Most Beloved Ballpark"
* Red Sox gets the Wild Card with 92 wins / John Farrell over under on hooking up sideline reporters 1.5 / Sale, Betts, Porcello All Stars / Kimbrel over-under blown saves 8 – take the over / Moreland and Sandoval on the corners hit a combined .259 with less than 20 home runs / Vazquez picks off 8 / Remy mentions Wally over 496 times
2. Celtics State of the Union
* Celtics win total last four years: 25 – 40 – 48 – 53 (pace)
* Avery Bradley on a pace to play 53 games this year. Over his seven-year career, he has only played 65 games or more in a season – twice (19-8 this year when he doesn't play)
* Celtics are 7-13 when Marcus Smart takes more than 11 shots
* Would you trade Isiah Thomas and 1st pick to Sacramento for the 7th and 9th pick and their 2018 first and right to switch the 2019 pick / OR this year's first, next year's first and Isaiah to Minnesota for the 8th pick and Towns? I would – seeing the beginning of an impertinent Thomas who will want $30mm a year – real soon
3. Bruins State of the Union
* Bruins are 21-8-1 when Marchand scores
* What do you need in the biggest games – Courage: Tuukka Rask is to Tim Thomas / AS Tony Eason is to Steve Grogan / AS Mike Torrez is to Louie Tiant / AS Pervis Ellison is to Dave Cowens
* Tuukka is physically perfect – plays every angle, has perfect form, perfect size – just lacks every intangible- instinct, courage, fearlessness to win the biggest games – no heart (see Russia – Finland sniffles game) – Give me Thomas or Cheevers any time in a must win game
* Since coaching change Khudobin 5-1 / Rask 12-6
* Bruins at home – Cassidy 10-3 / Julien 12-13
4. Patriots State of the Union
* I love everything the Patriots have done accept the Stephon Gilmore signing – doesn't make sense – most guaranteed money ever for a guy with one Pro Bowl – very Al Horford or Adalius Thomas like
* Youtube Brandin Cooks and think Randy Vataha long bombs (although playing for McDaniel's and catching Brady's passes takes two or three years off your career and maybe life –  ask Welker and Edelman)
* How many Patriot haters were actually rooting for the Mexican reporter to get away with stealing Brady's shirt?
* Bill stole Kony Ealy
* But the steal of the offseason is running back Rex Burkhead
* I love the Hightower signing but he is injury prone – this won't be as bad as the Mike Lowell post 2007 World Series signing but you won't get value on this one
5. Other coaches interviewed along with Belichick to take Pete Carroll's vacant spot – Dom Capers, Marvin Lewis, Willie Shaw, Steve Sidwell, and Gary Crowton
6. All four local teams have or will have players finish in the top five in the MVP vote:
* Brad Marchand – generous 5'9" – 71st pick – Salary $5,000,000
* Mookie Betts……..………5'9" – 172nd pick – Salary $950,000
* Isaiah Thomas – generous..5'9" – 60th pick – Salary $6,590,000
* Tom Brady – He's tall………….. 199th pick – Salary $14,000,000
7. Amazing Stat – Morgan Magic revisited:
* Joe Morgan's Red Sox 1988 – 46-31(.577)
* Bruce Cassidy Bruins 2017 – 17-7 (.708)
8. Old School – The value of teaming up with Bobby Orr on defense:  Dallas Smith – 1970-1971 PLUS / MINUS – PLUS 94
9. Just a Little Bit Outside – Grades on replacements on TV Series:
* Mr. Furley for Mr. Roper – Three's Company – C-
* Rebecca for Diane – Cheers…………………….C
* Woody for Coach – Cheers……………………..C+
* Darren for Darren – I Dream of Jeannie………….C+
* Chachi for Fonzi…………………………………D
* Honeycutt for Trapper John – Mash..…………..C+
* Winchester for Frank Burns – Mash……………C+
* Colonel Potter for Colonel Blake – Mash………B-
10. Randomocity
* I hope this isn't considered a hate crime BUT – Girl Scout Cookies – Over-rated
* If you get a chance, read the SI article on Yoan Moncada – yikes thank God they got rid of him – he is going to burn http://www.espn.com/espn/feature/story/_/id/18975183/chicago-white-sox-prospect-yoan-moncada-prepping-major-league-debut
* Until NCAA Basketball adopts the NHL drafting rules (maintain property of player who goes back to college) then the one-and-done players will ruin the sport
* Three pointers ruining the game – 34% of the shots in the NCAA semi-finals were 3 pointers
* Best in studio team in sports – Charles Barkley, Kenny Smith, Clark Kellogg
* Mississippi State's upset of UConn saved Women's basketball
* Two of the twenty four NBA All Stars were white / Two of forty-four NHL All Stars were black
* What's the story with people putting eggs on everything – pizza, burgers – what?
* People are besides themselves with Kapernick not being signed yet – but no one comments on Tebow and his "Christian" baggage not getting a chance
* Chicago Murder pace update – 584
* How about one more Patriot Super Bowl video https://vimeo.com/203529208?ref=em-share