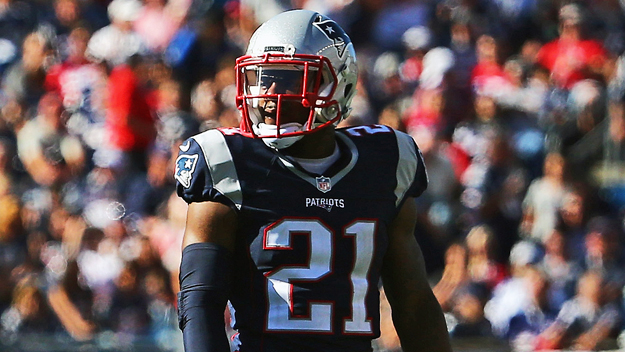 Patriots Talk: The Advantage of the Butler to New Orleans Trade
With the news that the New England Patriots' [Middle Linebacker] Dont'a Hightower has now resigned with the team officially as of yesterday, many already have the Patriots as the favorites to win Super Bowl LII in 2018. However, there are those that forget it has not even been a full week of free agency yet. [Cornerback] Malcolm Butler still has yet to sign his tender officially and the New Orleans Saints will need to work a possible trade in the upcoming weeks to acquire as according to some sources, Butler is 'warming up to the idea'.
#TenderBender https://t.co/rA6FEOmg4j

— Jeff Howe (@jeffphowe) March 15, 2017
As of right now, Butler wants to work with the Patriots and has stated multiple times that he wants to stay but I want to explain how this actually works in the Pats favor. First, the Saints are a team desperate to get some assistance on defense. Butler is better at man-to-man coverage and he is an upgrade as a CB1 on the field over De'Vante Harris. However, the situation that New Orleans will need to deal with if this signing goes through is: the Saints, according to Spotrac, only have roughly $5,957,020 in total cap space (which includes their Top 51 contracts and total available assists for the 2017 NFL draft).
Unless the Saints can find some wiggle room for a way to pay Butler with only the tender (which is less than five million for the 2017 season), they will be officially out of luck. So now what? Well if Butler signs the tender with the Patriots and they try to get Butler traded, this brings up the second issue, the Saints have two first round picks: 11th and 32nd. (Which they acquired from the Brandin Cooks trade with New England) Now let's move this forward to  Butler's tender.
The Patriots can sign Butler under a first-round tender; meaning that any team willing to part with a  first round pick and pay that said player roughly 4 million total for the season, they are allowed to have that player. Here is the issue, the 32nd Pick was originally from the Patriots, and since that pick has already been traded, that means the only pick the Saints can part with is the 11th pick.
The Saints' front office is not likely going to do because they risk losing a possible high draft pick for this year's draft class, which is by most accounts, one of the deepest classes for defensive talent. The Saints will not allow that pick to leave them under any circumstance. So how can this trade really work under these conditions? Well like I said, if the Saints feel that Butler is a more proven talent than anyone who will be picked at 11th, they should trade away the pick.
However, with how much money that Butler and his agent are demanding, (which is above the six-to-seven million offered from the Patriots last season) this is a very difficult scenario to see happening because no matter what happens, the Saints will be stuck in a serious predicament of needing to cut players to make up for the amount of cap space they will lose even if it's for only that season. To summarize: the Saints' organization is in a very difficult position because no matter what they do, the Patriots will ultimately win the trade with either getting Butler back if it fails, or getting a potential 1st round pick if it does.