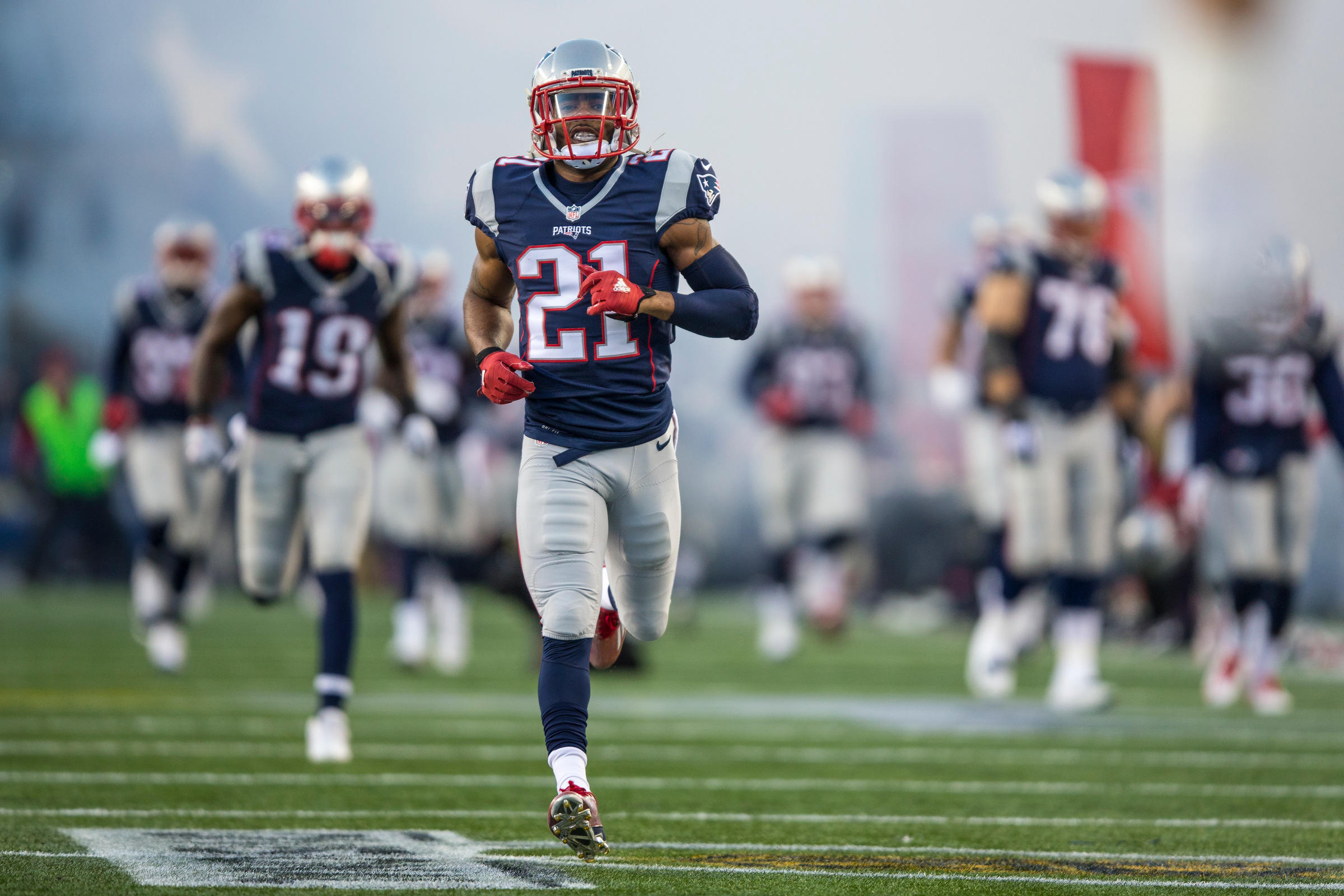 Patriots Talk: Houston Texans Are Showing Interest In New England Corner Malcolm Butler
The Malcolm Butler rumor mill continues to swirl and this time the news is that another team has entered into the potential landing spot category with the Houston Texans now showing interest in the New England Patriots corner.
This news is all according to Yahoo's Eric Edholm, who says the Texans would be OK with sending a second-round pick to the Patriots in return for the 27-year-old corner. This is all relying on Butler, who would need to sign his first-round tender with the Patriots before he could be traded.
It is unclear if a second round pick would be enough to land Butler though because the New Orleans Saints could easily offer the number 32 overall pick in the NFL draft, a pick that they acquired when they traded receiver Brandin Cooks to the Patriots. Saints Head Coach Sean Payton stated on Tuesday that Butler would be meeting with Saints brass on Thursday to talk about potentially coming to New Orleans.
At this point all of the signs point to Butler being on another team next season despite the Patriots owning his rights for this season. It is truly unfortunate that their relationship with such a talented player went downhill so quickly despite the player still being in top form. Butler has always seemed like a team guy and the Patriots refusal to throw him a bone despite giving Stephon Gilmore $40 million guaranteed coming in right off the street.