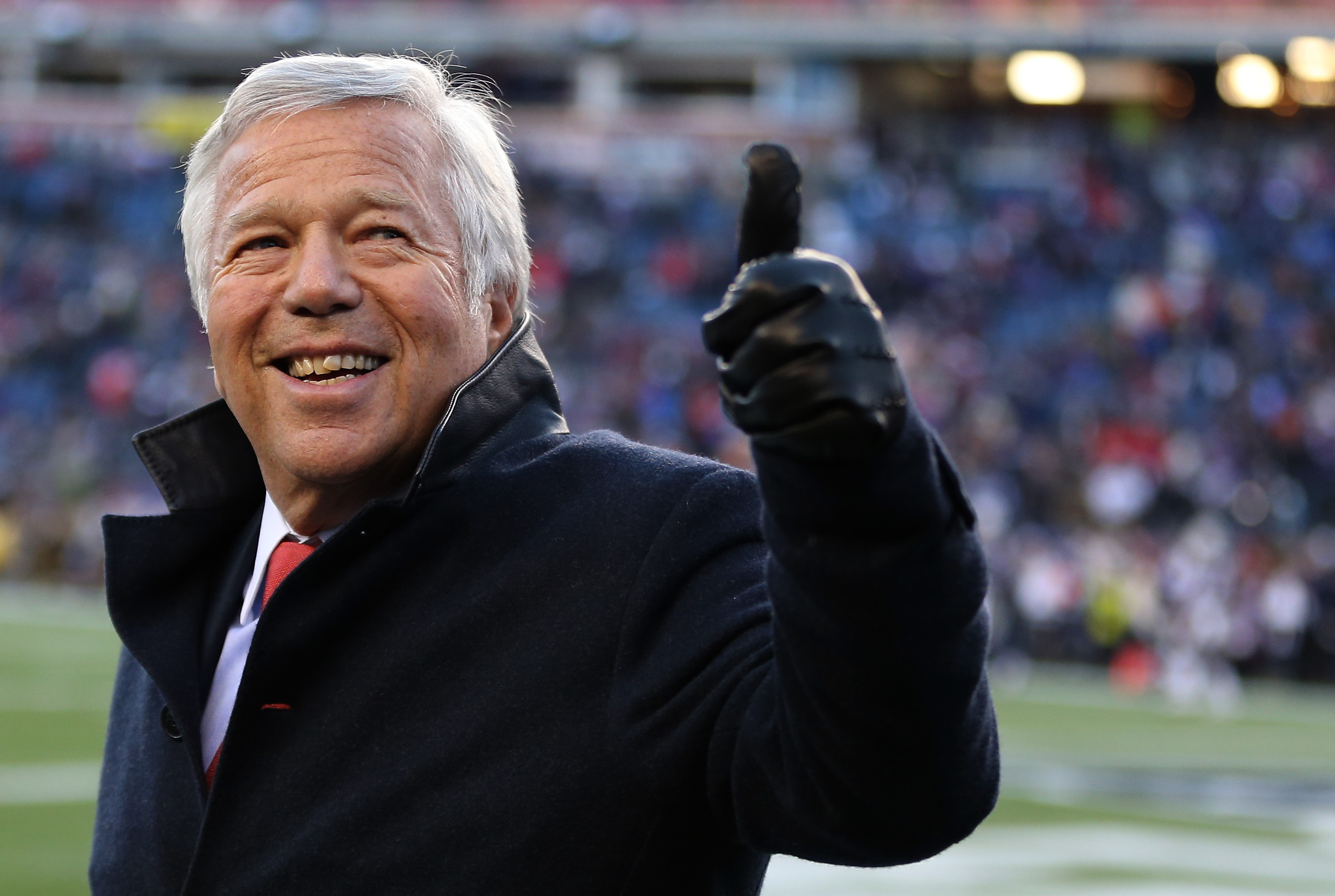 Patriots Talk: Interview with Robert Kraft in Phoenix, Arizona
It seems lately that discussions about the Patriots' being desperate to continue their winning streak means that window of opportunity is closing. This is due to both the Patriots' [Head Coach] Bill Belicheck and [Quarterback] Tom Brady nearing the end of their incredible careers. However, Patriots' owner, Robert Kraft, recently did a 16 minute press interview at the Arizona Biltmore in Phoenix, Arizona during one of the league meetings. Obviously, the discussion went straight his team, the New England Patriots, specifically his recent conversation with Tom Brady.
Tom Brady told Robert Kraft a couple days ago he's willing to play another 6-7 years.

— Jeff Howe (@jeffphowe) March 27, 2017
This isn't the first time Brady has said this. In fact he has stated on separate occasions he wants to play till he is 40, then 45 and now he can go all the way to 47? I don't know if Tom is trying to become the next Gordie Howe but he is for sure working towards it. (To understand the comparison: Gordie Howe was a NHL player who played for over 5 decades!) Jeff Howe, for the Boston Herald wrote further on this discussion.
At the level he performed, there's no one that would be happier than I and our fan base. In some ways, you think about, I think there's one player at the age of 40 who had one good year: (Brett) Favre for the Vikings. But he didn't do so well before (turning 40). I think Tommy's sustained excellence is just unbelievable, and it's a lifestyle. He's in training now. It's not like he's stopped. He works out.
Kraft isn't wrong as Brett Favre is the only quarterback in the modern NFL to play to the age of 40. Not only that, he was still an exceptional player as well. According to Favre, he didn't quit football because of his inability to play, but rather his inability to withstand hits. The comparison is interesting but Favre never had the diet plan or obsessive work ethic that Brady has. (Favre was arguably one of the most talented players of his time) But it didn't stop with just Brady, but Belichick also got some attention.
Robert Kraft was asked if he realistically expects Belichick to coach into his 70s: "I hope he coaches into his 80s."

— Jeff Howe (@jeffphowe) March 27, 2017
Belichick is a little bit different. Now he could coach into his 80s, but he has been stating for years that he doesn't intend on coaching into his 70s like former New York Giants' [Head Coach] Tom Coughlin did. Kraft wants them both to continue their success but Belichick has always been unpredictable. (Unless Belichick and Brady have some secret fountain of youth that is powered through the misery of the AFC East, we will never really know.) Despite all of this, it's not out of the realm of possibility. They both have given us little to doubt that its possible but Kraft is saying what he feels. But I am certain on this:  the Patriots window isn't closing, but rather it could very well be growing.