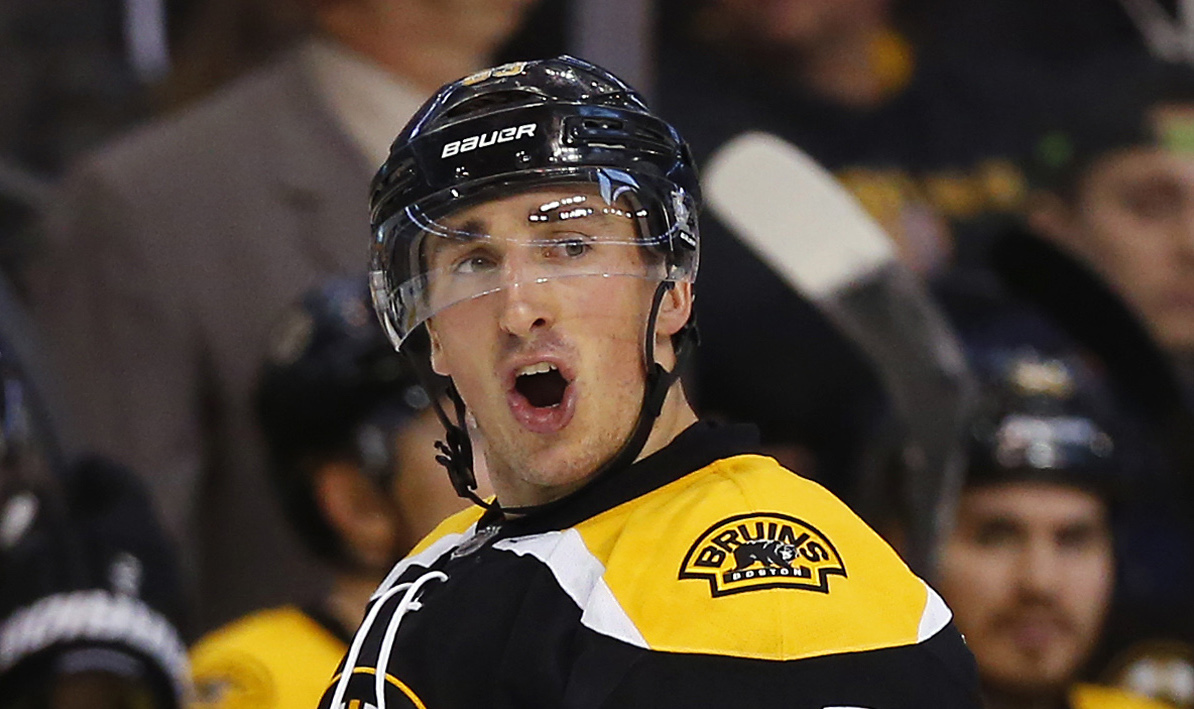 Marchand gets two games and it should have been more
Brad Marchand should be very thankful for such a light penalty. Especially with his history of doing dumb thing like this. With this suspension I believe it is immediate for when it starts.
Then if it does start today then he will not play in tonight's game or Saturday's game against the Washington Capitols. Marchand is having a great year besides his little outbursts. This season he has 39 goals, 46 assists for 85 points. He is tied for second in the league for goals, and fourth for points.
Marchand understands that Tuesday's play was very stupid and that he really need to stay on the ice and not in the box or locker room.
"It was an undisciplined penalty, there's no question about that, and it could have cost the team a very important game," said Marchand. "But the guys did a great job of rallying and having a huge game."
Some may say that the Bruins can relax now but if they want a good round one match-up then they can not. Currently the Bruins are slotted to play the Senators if the playoffs started today. Boston is the second place team in the Atlantic, just one point in front of Toronto. Both teams will play tonight. Also the Senators and the B's are tied with 94 points but the Sen's have the tie breaker.
If the Bruins are going to take over the second place spot then they need both Toronto and Ottawa to lose one of their final three games and the B's need to win out. With that said the Bruins will have to beat Ottawa tonight in order to help their chances along. If they win tonight it will be there 7th straight win and the longest streak of the season. The black and gold already have their longest win streak of the season now at 6.