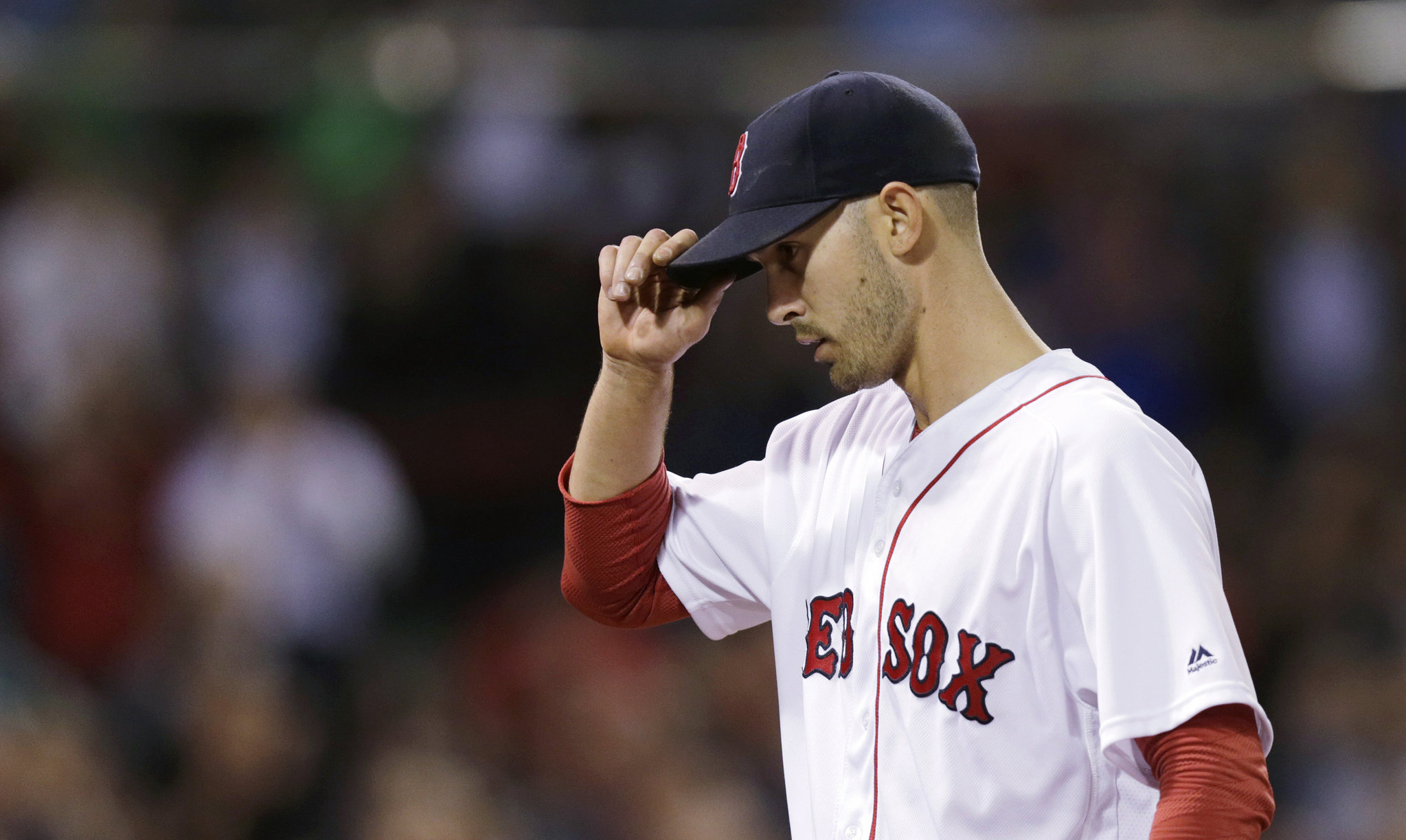 Boston Red Sox Confirm That Cy Young Winner Rick Porcello Will Be Opening Day Starter
The debate on who will be the Boston Red Sox Opening Day starter has been finally settled with the team confirming that reigning Cy Young winner Rick Porcello will get the nod to open up their regular season.
The selection of Porcello was confirmed on Wednesday before facing the Tampa Bay Rays in a Spring Training game with Red Sox manager John Farrell confirming that Rick Porcello will start on Opening Day against the Pittsburgh Pirates at Fenway Park. Farrell said Chris Sale will start the second game, and that the rest of the rotation would be determined by camp, with Eduardo Rodriguez potentially in line for the third spot.
It will be the first Opening Day start for Porcello, whom Farrell informed of his decision upon arriving at spring training. It didn't require extensive debate.
"No. There really wasn't," Farrell said. "We had three candidates that were certainly worthy and capable, but I think there's a lot to be said for the year Rick had, the leader he's become on our team, and the dependable pitcher that he is. All of those factors, that was something in some brief discussions with some other guys in the offseason, but as I mentioned to both David Price and others, we need to get deeper into camp. This conversation will happen at the appropriate time. We felt like if everything played out with no issues, Rick would be the guy."
Porcello went 22-4 last year with a 3.15 ERA to surpass former teammate Justin Verlander in the Cy Young Award voting. Both Price and Sale have maintained since the start of camp that Porcello should get the ball on Opening Day.
"You pitch really well, you earn the Cy Young Award or are voted the top pitcher in the league, i think that carries a lot of weight in the minds of other pitchers," Farrell said.
The Red Sox will be without David Price as the hurler is expected to begin the year on the disabled list (DL) after suffering elbow tightness early in Spring Training which certainly simplified Farrell's decision. But ultimately you have to go with the guy that performed well for you last season, and that was Porcello. There could have been a little debate with Sale who technically is a better pitcher than Porcello in his career, but the left handed ace is new to the team and wouldn't have been the smart choice for Farrell.
The Red Sox starting rotation is going to have a tough time this year if they fail because without David Ortiz the pitching is going to have to step up big time. With the back end of that rotation being uncertain with the likes of Drew Pomeranz and Steven Wright there is legitimate reason for concern especially after the pitiful performance Pomeranz had on Tuesday.