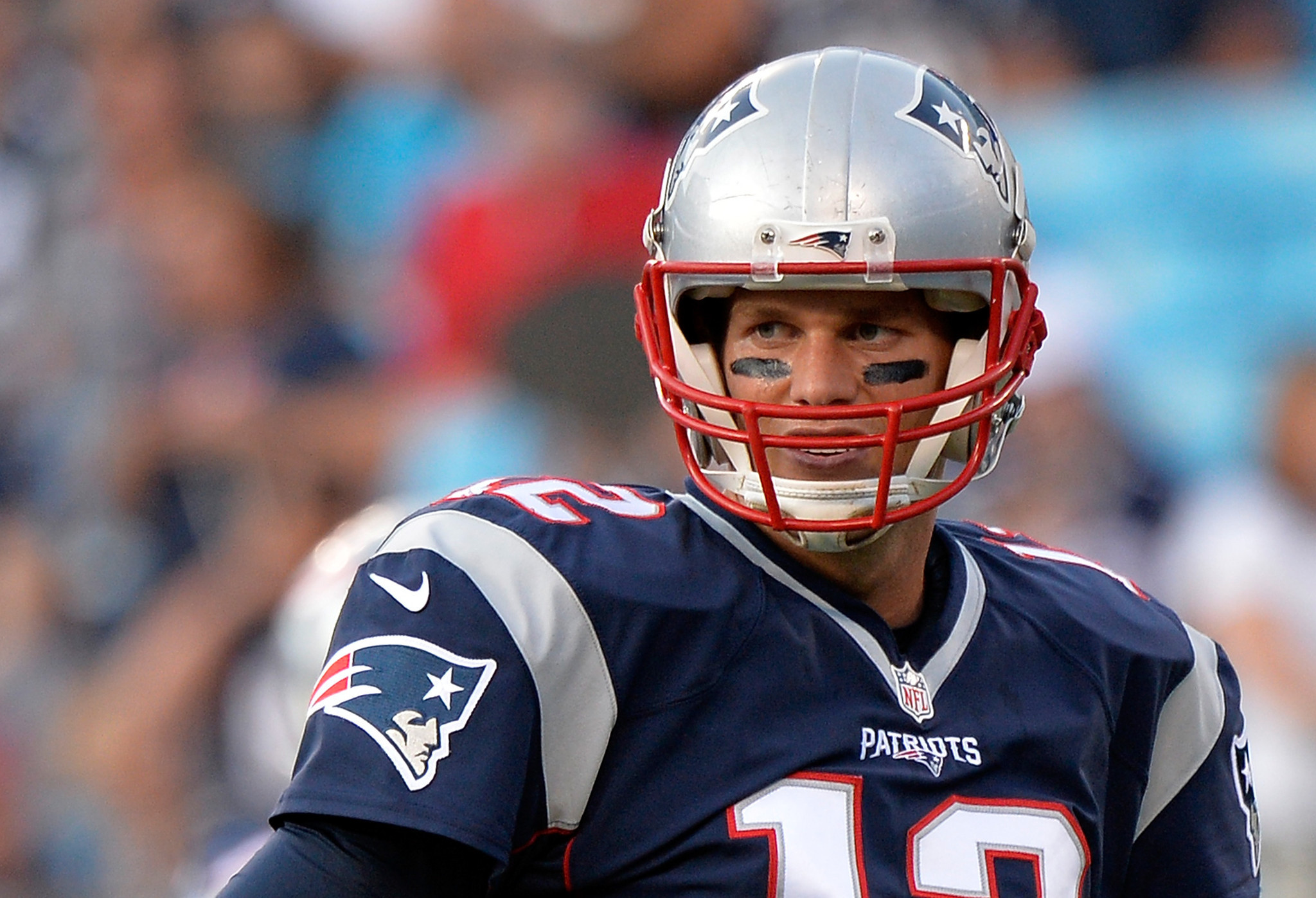 Patriots QB Tom Brady Collected A 14 Million Dollar Signing Bonus Today
Long-time New England Patriots Quarterback and future Hall of Famer Tom Brady must be having a pretty good Friday as he pocketed a cool 14 million dollars just for being Brady.
Of course this money was guaranteed to him having been part of a signing bonus from his two-year extension he signed last off-season. He originally signed on with a $28 million signing bonus with $14 million being deferred to March 31st, 2017. A date which happens to be today.
The 39-year-old is signed through 2019 and has a cap hit of $14 million this season, but that number jumps to $22 million in 2018 and 2019. His contract could once again get re-visited next offseason when the organization likely will decide what to do with Jimmy Garoppolo.
With Garoppolo the team has several options they could go with as listed below:
Trade to another team such as the Browns
Sign him to a long-term team friendly contract in the next several months with the goal of him being the post-Brady QB
Apply the franchise tag on him next off-season
There are a few other alternatives such as doing nothing, but realistically the options above are ones that New England would likely choose from. With Brady recently telling Robert Kraft he could play another 5-7 years it would seem that with that timeline Garoppolo would not have a shot being a starter here in New England.
Obviously the 5-7 year timeline seems a tad long and realistically it could be another 3 seasons or so of Tom Brady depending on his performance. But even with 3 seasons that is a tough one for Jimmy to wait out unless he is compensated financially and with the security of playing for a winning football team.
No one truly knows what Bill Belichick will do, but if the past is any indication he will do something that is in the mindset of improving the football team. If he decides Brady is not the starter anymore you might see Kraft stepping in, cannot be sure of that but you have the feeling it could come to that one day.