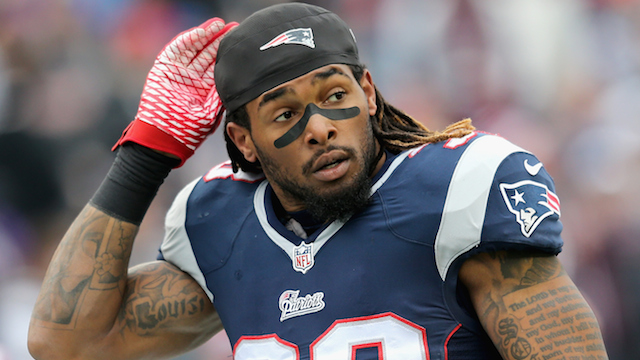 Patriots Talk: Brandon Bolden Has Been Resigned
One of the most unexpected re-signings for the New England Patriots was for [running back] Brandon Bolden. This was confirmed yesterday on the Patriots official website. This means that the Patriots running back roster will have Brandon Bolden, Dion Lewis, D. J Foster, Rex Burkhead, and James White.
This resigning comes after the acquirement of former Cincinnati Bengal, Rex Burkhead who is known to be a versatile player that can be used in many different situations. Over the last three seasons, Bolden's role went from being a running back, to one simply in name. Similar to Matthew Slater, he is strictly speaking a special teamer. His main contributions have been to the special teams unit during crucial plays. (The Indianapolis Colts trick play)
The Patriots have re-signed RB Brandon Bolden, a move foreshadowed earlier this week. Adds depth at position where team had just 4 players.

— Mike Reiss (@MikeReiss) April 5, 2017
This could lead to two things. Bolden will be used on special teams so that this can put more focus on the other three running backs during snaps. He adds more competition to the roster. The Patriots recent signing for Burkhead is to establish how well he will stack up against players who are already familiar with the Patriots system (Lewis and Foster in the running game, White in the passing game and Bolden on special teams) and if he can fulfill the role of a power back in the absence of LeGarrette Blount (who is still showing a mutual interest in returning to the team).
Although Bolden's resigning will be good for special teams, I do wonder just how much of impact this will have. Belichick has always valued special teams exclusively because of how much the game has evolved. (i.e Matthew Slater has been extended through the 2017 season) It's likely that we will see competition for who will be given reps during the Patriots upcoming training camp.