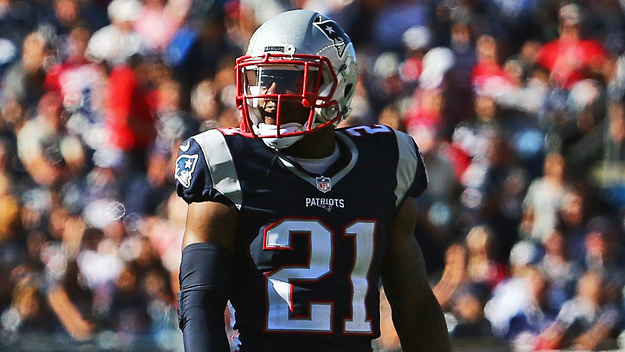 Patriots Talk: Malcolm Butler Likely Staying For The 2017 NFL Season
As the NFL Draft is nearing, teams are likely to make deals to advance further in draft capital. However, based on recent reports, the Patriots are not one of those teams. Ian Rapoport has confirmed on Twitter that the Patriots and New Orleans Saints are making a deal for Patriots [Cornerback] Malcolm Butler.
#Saints & Butler have a multi-year deal agreed to, pending trade. At this point, trade appears unlikely from all sides. https://t.co/NXkrNUDspO

— Ian Rapoport (@RapSheet) April 24, 2017
This is quite shocking since the Patriots no longer have a 1st or 2nd Round pick in the draft this year. Not only that, it has been confirmed that a multi-year deal from the Saints was already made with Butler. Sadly, trade negotiations have fallen through and Butler will be staying for the 2017 season under his 1st round tender that he signed on April 18th.
According to Ian Rapoport, the deal is considered unlikely from both organizations at this time. This could mean that Butler is still on the trading block but only if a team is willing to give up their 1st Round pick. Right now, the Patriots are starting their draft with the 72nd overall pick.
Malcolm Butler may have to wait a year for a massive payday if Saints don't strike. Butler, Saints had a deal in place worth more than $50M.

— Jeff Howe (@jeffphowe) April 24, 2017
It's a shame for Butler because he is a player who turned 27 this year. He entered the NFL when he was 24 years old which later than most college players. His window of opportunity to cash in is closing fast and he will likely make a deal soon.  Whether that will be during the 2017 NFL season or in 2018 is still unknown right now.
It's odd that the Saints are willing to make a contract with Butler but buckle down when they need to pay him. At this point, the Saints have decided to go into the NFL draft with 11th and 32nd overall picks. Butler will play for the Patriots in 2017 and if the team makes a repeat to the Super Bowl, he will hopefully get paid for his dues.